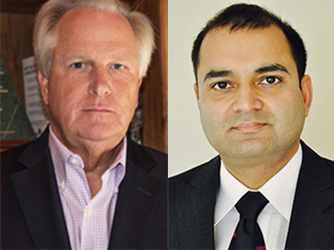 by PCS
12/20/2018
PCSRetirement, Partnerships
PHILADELPHIA (PRWEB) DECEMBER 19, 2018
Professional Capital Services, LLC (PCS) announced today that industry icon Edmond Walters has joined the firm's Board of Directors.
Walters is the founder and former CEO of eMoney Advisor, an industry leading financial planning software platform for advisors which was acquired by Fidelity Investments in 2015. Throughout his career, Walters has been synonymous with bringing ground-breaking technology to advisors in the financial services industry.
"Edmond Walters is a pioneer in delivering proven technology that makes doing business easier for advisors," said Mark Klein, CEO of PCS. "He was FinTech before it was called FinTech; he's always looking at new ways to bring forward-looking technology to the advisor/client relationship. We look forward to working closely with Edmond to build capabilities that help advisors deliver the retirement outcomes their clients deserve."
"PCS is one of the nation's fastest growing retirement plan recordkeepers, and my goal is to help them employ technology even more effectively than they already are," Walters said. "Advisors need innovative tools to serve their clients, and PCS is poised to take the reins in this space and drive the industry forward."
"Our ability to grow and expand our client base lies firmly in the technology and tools we provide advisors," added Klein. "Edmond's extensive technology expertise and innovative approach will add tremendous value for PCS, the financial advisors and plan sponsors we work with, as well as plan participants."
Founded by tax and Employee Retirement Income Security Act (ERISA) attorneys in 2001, PCS is a conflict-free retirement plan recordkeeper providing services to over 230,000 participants with over $7 billion in assets under administration. PCS's platform provides efficiency, fee transparency and conflict-free choices to the corporate, professional and governmental market. Most recently, PCS was named one of the fastest growing companies in America for the 11th consecutive year by Inc. 5000.